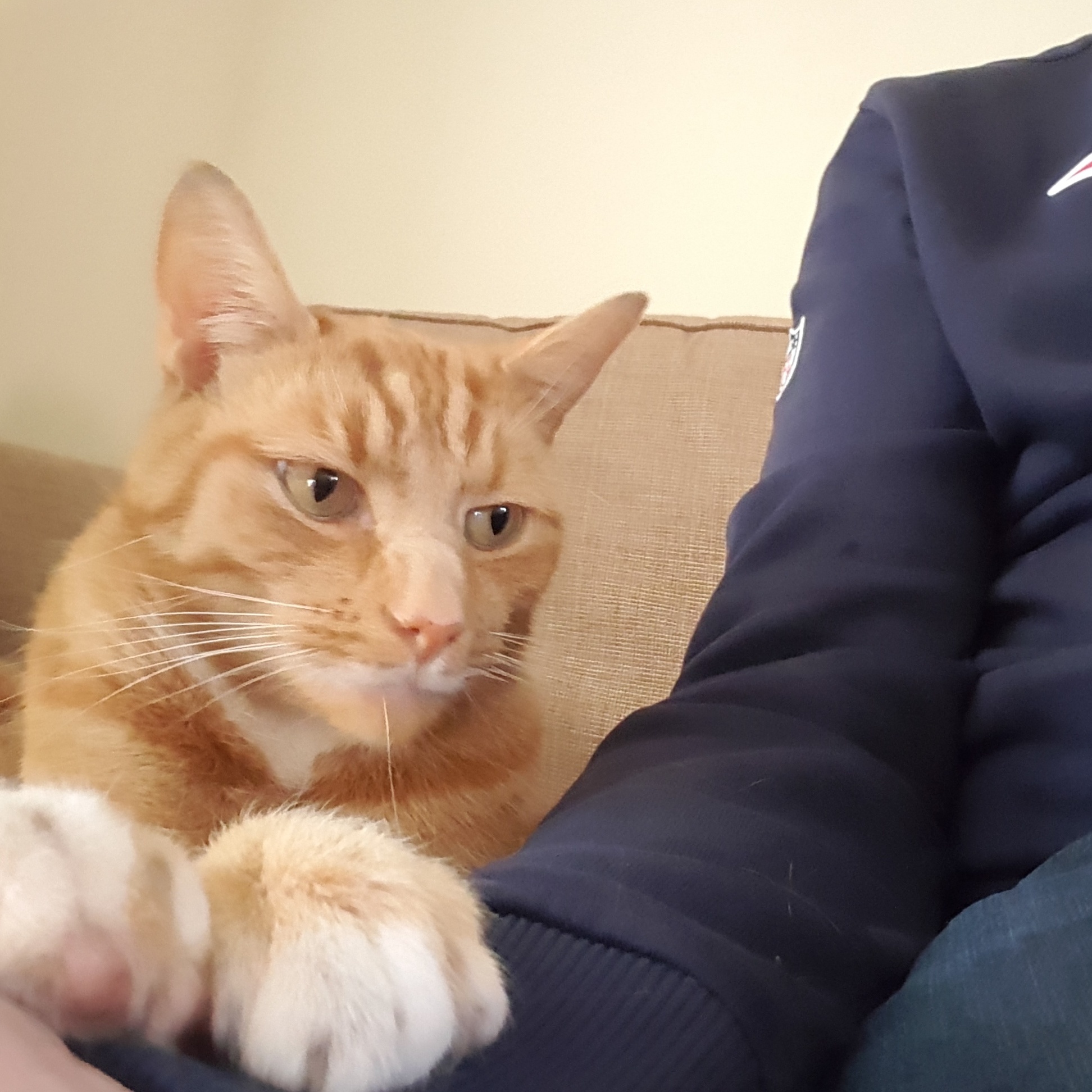 We've had a wonderfully rewarding week at Happy Paws.
Our old friend Milo was in need of some extra tlc while his owners were away from home this week. Poor old Milo had been feeling pretty bad. He was lethargic and refusing his food. It turned out that he was suffering from a severe liver infection. I had the pleasure of twice daily visits this week to administer a mind boggling five different medications, most of which the poor lad had to endure on both visits. He was real trooper though and soldiered, purring throughout and ended the week back to his old self. His appetite was so good that supplies ran out and a search party was needed to replenish stocks!
Evie the ShihTzu was a troubled girl when I first met her at the start of the year. Fearful, aggressive and confused, it was difficult to see how we could help her turn herself around. She's now a changed dog, enjoying her life at her loving new home and starting to overcome her fear of other dogs and the great outdoors. This week was a real milestone for Evie as although she has been joining in group walks for some time, this was her first time of really being part of the gang. Rather than distancing herself from group, she took an active part, showing pack behaviour throughout her walk on Friday with Buck and Jimmy. It's times like this that make this job so rewarding. Well done, Evie.
We enjoyed many great walks this week, notably a grand total of seven hours with Myah the Great Dane and Marley the Husky, including an early Friday ramble sidestepping the debris of the previous night's St. Patrick's Day celebrations. Marley was not impressed!
The week was rounded off with a present for us from new pal, Harry. Harry has a giving nature although his choice of gifts aren't always welcome. Sunday morning's blackbird and scattered feathers weren't my first choice as a thank you for our week's visit but that's life at Happy Paws!