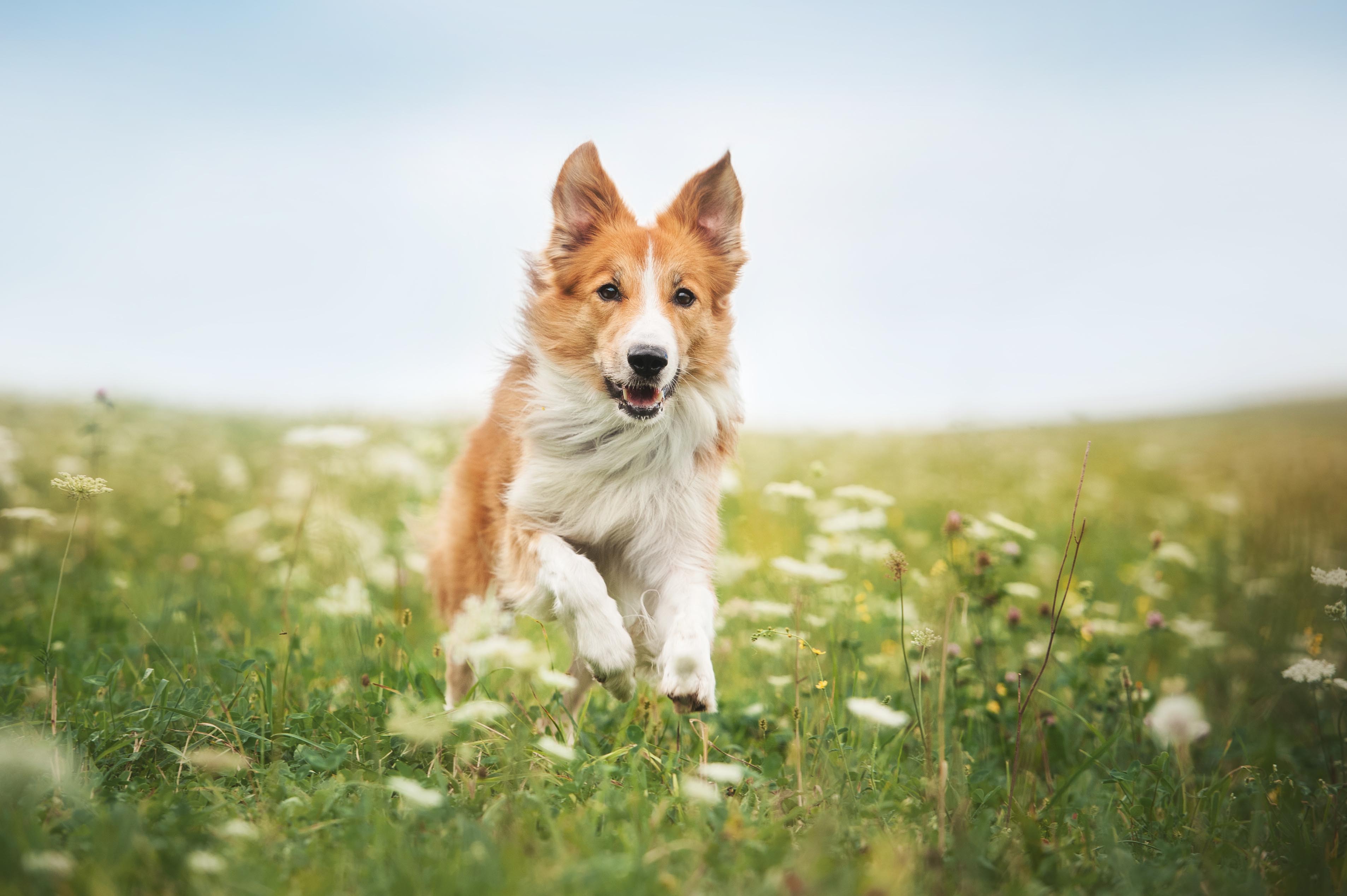 At Happy Paws we recently compiled a top 10 list of our favourite cat related songs. After a few woofs of protest from some of our canine friends, and dog walkers too, we decided it's time for the dogs to have their day with our top 10 dog songs for dog walking. It's been tough and we've had to leave a few cracking tunes on the dogpile but hopefully there will be one or two that make you want to do the dog! If you love 'em or you want to let us know your favourites, just use the comments box below. Enjoy!
Walking the Dog – Rufus Thomas
Aah Rufus Thomas. A Stax legend and very fond of a novelty dog ditty he was. If anyone deserves to make a list of top 10 dog songs it has to be Rufus. He didn't simply record 'The Dog' and call it a day. He followed it up with this dog walkers anthem 'Walking The Dog', plus 'Can Your Monkey Do the Dog' and 'Somebody Stole My Dog'. Barking Mad.
The Boxer – Simon and Garfunkel
Of course not really a song about dogs but with a title like that we hope you'll forgive us for letting it sneak onto our list. Like so many of Simon and Garfunkel's ballads it is beautiful and relaxing and just the ticket when we put our feet up with a nice mug of hot chocolate after a busy day's dog walking.
Dog Eat Dog – Adam and the Ants
Darrin has vivid memories of Adam and the Ants playing one of the rare concerts at the Royalty in one of our favourite stomping grounds, Gosforth. He hung around the cinema with friends for hours hoping in vain to catch a glimpse of his hero Adam. The Royalty may be long gone these days but this tune has stood the test of time and helped launch the band from cult status to pop superstardom.
The Hounds of Love – Kate Bush
She's a national treasure is Kate. CBE and everything. Incredible vocals, memorable songs and a unique performer. Battier than the Batcave, a bag of baseball bats, Batfink and the Guana Batz (full points if you remember them) put together though. Great stuff.
Walking With the Beast – Gun Club
Great title for a great song that many of you may be unfamiliar with. Jeffrey Lee Pierce howls his way through this bluesy classic. He crammed a lot into a short and troubled life but he left us with gems like this to keep us dog walkers going through a long day of walking.
Scott Walker – The Girls and the Dogs
One of the many Jacques Brel songs that Scott covered with aplomb. In fact Scott can do no wrong over here at Happy Paws HQ. If he ever needs us to look after either his girls or his dogs we're waiting. Patiently.
Howling at the Moon – The Ramones
Too tough to die proclaimed Da Brudders on the album spawning this sixties influenced cracker. Unfortunately time has proven that boast to be inaccurate as all four members of the original line-up are no longer with us. These punk pioneers are one of our all-time favourites at Happy Paws and we wear the t-shirt with pride not as a fashion accessory 😉
Golden Retriever – Super Furry Animals
Gruff Rhys and the boys pay homage to one of our favourite breeds here and even don dog suits in the video. We have a lovely new Golden Retriever by the name of Lacey on board at Happy Paws. This one's for her and many happy days of walking ahead.
Straw Dogs – Stiff Little Fingers
Former long-time Newcastle resident and big NUFC fan Jake Burns barks this punk anthem out with all the anger and frustration of the times. He's mellowed a bit these days but a trip to see the band each February is still treat for the Happy Paws team. Long may they continue to rock and grow old disgracefully. Just like us dog walkers!
Whip It! – Devo
Alright. We know it's a stretch but we are in the North-east of England. Whippets here, there and everywhere. Unlike Akron Ohio, the home of Devo, where we are led to believe the small sighthound is far less common! No quips from you wags out there regarding the band's conical hats resembling what comes of the rear end of a whippet either!
Whether you love some of these tunes or think they're dog rough, let us know! We'd love to hear your thoughts on our top 10 dog songs for dog walking.